Runners of any level can participate in Tehrun Club group classes. Group running is motivating and definitely more inspiring than individual running.
No matter where you are in your running journey, our friendly coaches are welcoming and encouraging you to reach your goals.
You will have fun in the group while running. Tehrun Club trainers may offer different exercises in the form of a group class based on your fitness level.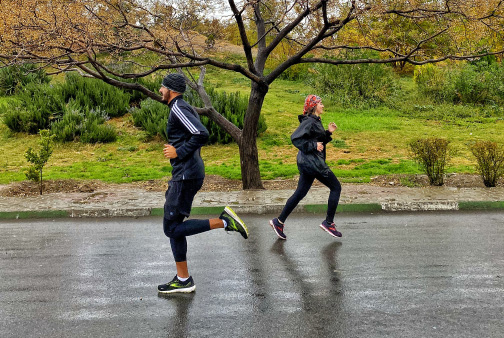 TehrunClub classes
Beginner running class: suitable for everyone with any level of fitness.
Professional running class: suitable for people with a long history of running who want to achieve a specific record.
Weight loss class with running: suitable for losing weight and starting to run for overweight people.
Conditions
In-person classes:
The number of class sessions is between 12 and 8 sessions per month and each session lasts 90 minutes.
Exercises are done in groups of 10 to 20 people.
Each group training session begins with a warm-up including running technique exercises and ends with strength and flexibility exercises.
Sessions include Easy Interval, Tempo Run and Fartlek runs.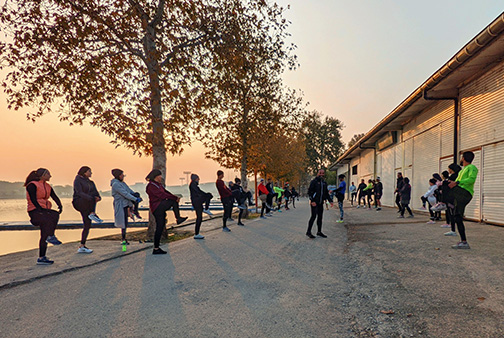 Classes are held in the following 4 time periods: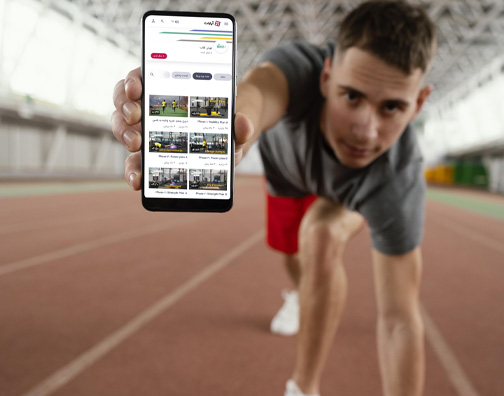 Online Classes
The training program is provided online every week.
Each session, the instructor provides a brief explanation about the program and how to implement it online.
The exercises can be done individually, at the desired time and place.
The results of your training will be checked by the assistant coach and the necessary feedback will be sent online.
Each online class includes 2 to 4 in-person sessions in order to troubleshoot and improve technique.
Determining the level of classes is held in person as much as possible.
Rules
In case of a change in the time of the class due to not reaching the quorum, participants will be notified in advance.
Some classes are for runners with previous registration with the club. Please keep that in mind while registering.
If you do not find a suitable class in the list below, ask about booking a class via Tehrun Club's Whatsapp .