Seasonal competitions of Tehrun Club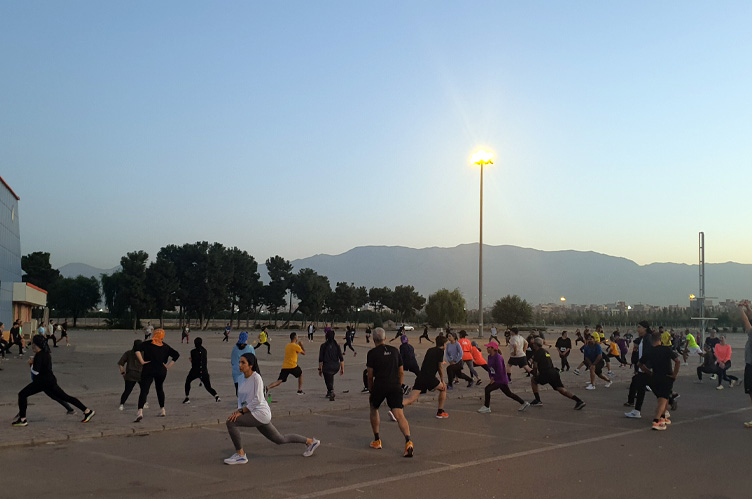 Starting this summer, Tehran Club plans to hold a competition under the title of Seasonal Competitions for athletes who are members of Tehrun Club and classes.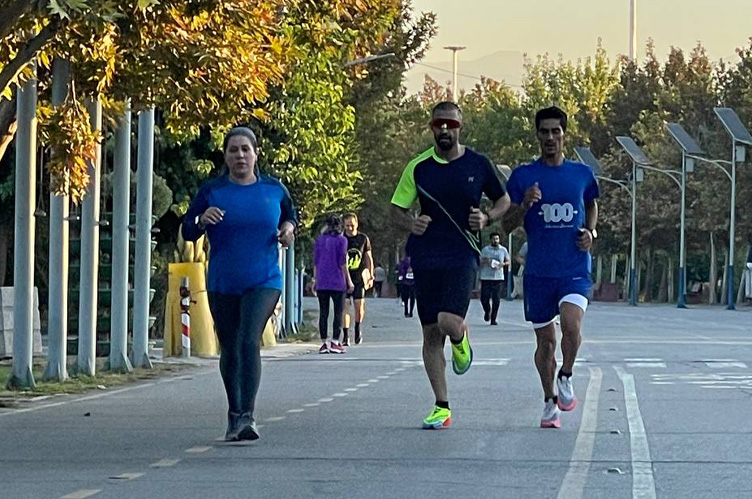 Since the number of classes and athletes in Tehrun has reached more than 300 people, we thought of holding intra-team competitions this year. The purpose of holding such competitions is to motivate the participants of Tehrun Club classes. In addition, due to the limited number of domestic competitions and the high costs of international competitions, many people will not be able to participate, and therefore these competitions will be an opportunity for them to test themselves.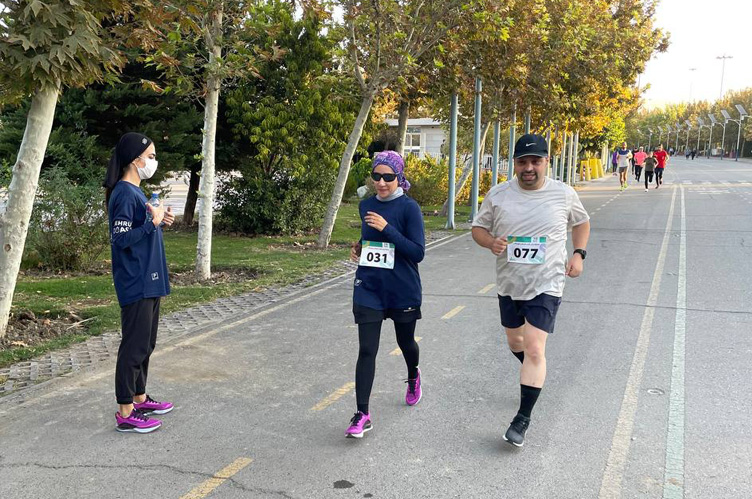 The first round of the competition exceeded our expectations and was held with great reception and excitement. We hope to be able to regularly and continuously organize this series of competitions for the beloved athletes of Tehrun classes.
This competition was held on the 16th of September 2022 in two disciplines of 10k and 21k (half marathon) in Velayat Park's route in Tehran province. 91 people competed in this event.
Cash prizes were awarded to the ladies and gentlemen of each race who were winners or runner-ups. Also, the winners of the different age groups were given Tehran Club T-Shirts as souvenirs.
You can see the results of these competitions as follows.
| | |
| --- | --- |
| 1. Hooman Fatahi | 00:45:03 |
| 2. Meysam Rezaei | 00:45:47 |
| 3. Saied Kiani | 00:45:55 |
| 4. Mohammad Mosaheb | 00:48:03 |
| 5. Arash Amiri | 00:49:45 |
| 6. Farhad Shekarchi | 00:50:18 |
| 7. Mahdi Izadi | 00:51:05 |
| 8. Arman Hosseini | 00:51:30 |
| 9. Mehryar Asemi | 00:53:47 |
| 10. Akireza Keivani | 00:53:53 |
| 11. Sina Soltani | 00:54:51 |
| 12. Mahdi Hassani | 00:55:00 |
| 13. Ramin Soltani | 00:55:10 |
| 14. Shahed Halaj Neishaboori | 00:57:23 |
| 15. Arman Mousa pour | 00:59:29 |
| 16. Yahya Rezania | 01:53:00 |
| 17. Mohammad Hassan Sadati | 01:01:50 |
| 18. Siavash Rezabeigi | 01:05:55 |
| 19. Alireza Naghi zadeh | 01:06:40 |
| 20. Ali Nik Neshan | 01:09:25 |
| 21. Kambiz Kord Bache | 01:09:36 |
| 22. Naser Parsaei | 01:15:43 |
| 23. Hamidreza Momenin | 01:20:20 |
| | |
| --- | --- |
| 1. Shohre Behnam | 00:48:58 |
| 2. Soheila Kateb | 00:49:58 |
| 3. Leila Hashemi | 00:53:00 |
| 4. Behnoosh Behdad | 00:54:47 |
| 5. Reyhaneh Farhadi | 00:56:40 |
| 6. Elham Nezari | 00:58:00 |
| 7. Fatemeh Nowroozi | 01:01:22 |
| 8. Leila Jooyandeh | 01:02:11 |
| 9. Zahra Babaei | 01:02:39 |
| 10. Haniyeh Kermani | 01:03:52 |
| 11. Hamideh Sadrameli | 01:04:19 |
| 12. Fahimeh Shahidi pour | 01:05:08 |
| 13. Paria Sabet | 01:05:41 |
| 14. Mehrnaz Akbari | 01:06:17 |
| 15. Mahdieh Rajabzadeh | 01:06:30 |
| 16. Elahe Abdoli | 01:06:43 |
| 17. Yalda Abidi | 01:07:10 |
| 18. Dorna Sabet | 01:07:58 |
| 19. Banafshe Kermani | 01:08:10 |
| 20. Maryam Rashidi | 01:08:38 |
| 21. Marzieh Jafari Jozani | 01:09:25 |
| 22. Sara Ahmadi | 01:09:25 |
| 23. Mahnoosh Farhadi | 01:10:00 |
| 24. Mandana Ghorbani | 01:11:39 |
| 25. Solmaz Zabihi | 01:13:03 |
| 26. Sharzad Ostorvart | 01:13:48 |
| 27. Narges Namdari | 01:14:50 |
| 28. Ravina Safari | 01:16:30 |
| 29. Rozhano Arjooni | 01:17:30 |
| 30. Fatemeh Mahmoodi Panah | 01:19:55 |
| 31. Sanaz Hosseinzadeh | 01:30:55 |
| | |
| --- | --- |
| 1. Mohammad Azim Nejad | 01:46:00 |
| 2. Arash Rahimi | 01:46:46 |
| 3. Mohammad Aghlami | 01:57:57 |
| 4. MohammadHassan Alizadeh | 02:02:57 |
| 5. Seyed Ali Heidari | 02:08:00 |
| | |
| --- | --- |
| 1. Sara Farshadpour | 02:04:22 |
| 2. Sima Jafari | 02:13:15 |
| 3. Morvarid Jomeh | 02:30:00 |
| | |
| --- | --- |
| +45 | |
| 1. Behnoosh Behdad | 00:54:47 |
| 2. Mahdi Hassani | 00:55:00 |
| | |
| --- | --- |
| +40 | |
| 1. Reyhaneh Farhadi | 00:56:40 |
| 2. Arash Amiri | 00:49:45 |
| | |
| --- | --- |
| +35 | |
| 1. Elham Nezari | 00:58:00 |
| 2. Mohammad Mosaheb | 00:48:03 |