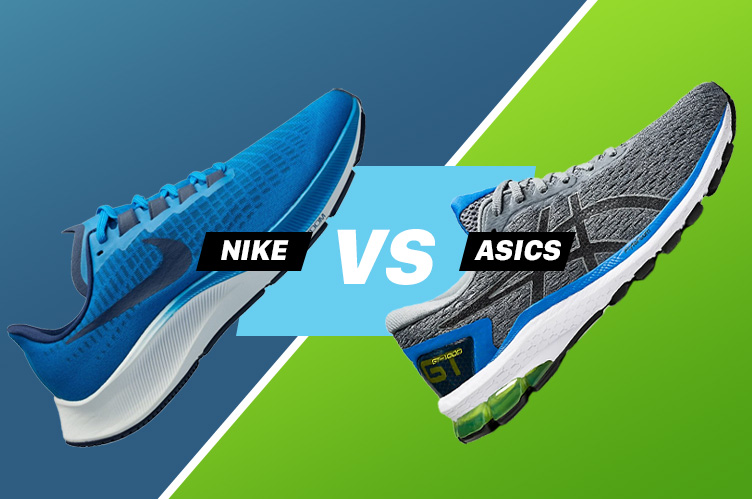 ASICS and Nike are two of the most popular high-performance running shoe brands today. Both make many different models, and offer running clothes and gear.
ASICS makes some of the most popular running shoes in the world, and almost all of their shoes have their signature Gel cushioning.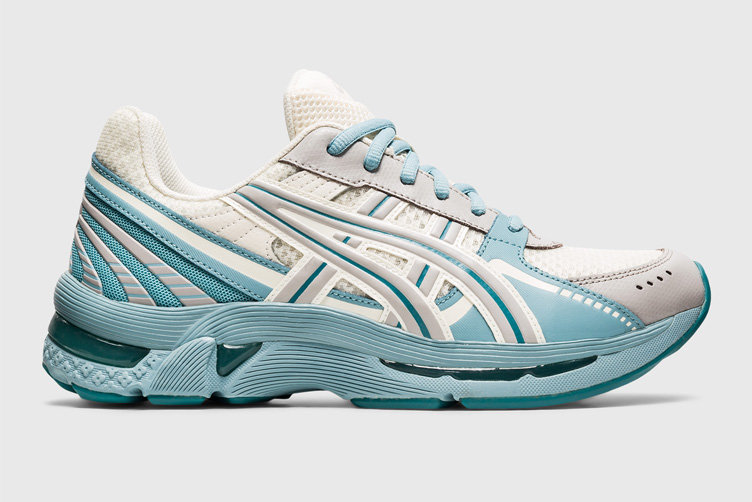 The Japanese shoe company was founded in 1949 and was first known as Onitsuka Co. Ltd, after the founder of the company. In 1950, they launched their first basketball shoe, and in 1953 their first marathon shoe was released.
Fast-forward a few years to 1968, when Amby Burfoot won the Boston Marathon wearing a pair of Onitsuka Tiger TG-4 nylon marathon shoes. This skyrocketed the popularity of their shoes.
Onitsuka merged with GTO and JELENK in 1977 to form ASICS. Over the last 72 years, ASICS has grown to designing and manufacturing shoes and apparel for sports.
Onitsuka merged with GTO and JELENK in 1977 to form ASICS. Over the last 72 years, ASICS has grown to designing and manufacturing shoes and apparel for sports.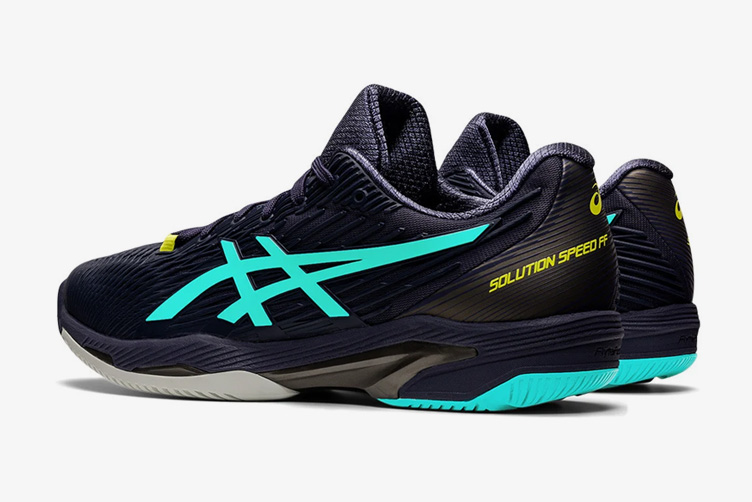 Nike is one of the best-known brands in the world. Thier iconic Swoosh logo and "Just Do It" slogan are ubiquitous in the world of sport.
They've been creating running shoes since 1964, when Bill Bowerman and Phil Knight started selling the original Nike shoe, the Cortez, out of their car trunks.
Nike didn't just focus on running shoes. They went on to create basketball shoes, dance shoes, streetwear shoes, and clothing.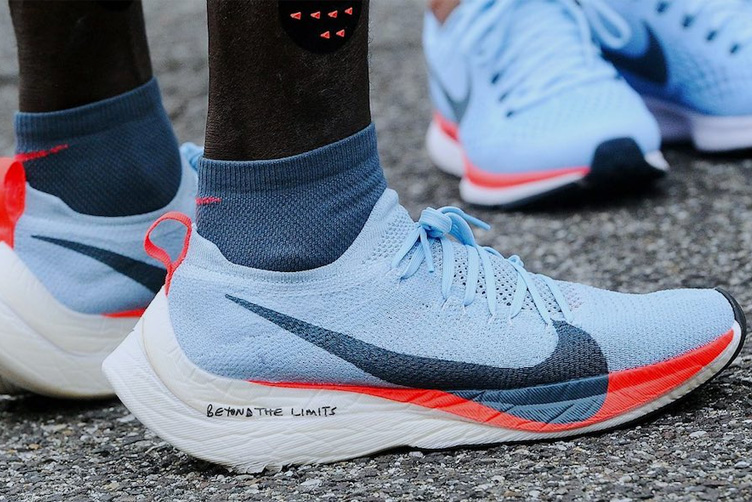 Recently, Nike's running division has been all-in on the technology front, focusing on running shoes and how innovations such as carbon-fiber-plate midsoles can enhance efficiency for runners.
Having designed shoes that are built for speed, like the 4% Vaporfly, Nike continues to listen to runners and use technology to design shoes that reduce the risk of injury. Like ASICS, Nike running shoes tends toward a snug, plush fit.
UPPER
The upper on ASICS running shoes are either a combination of breathable mesh and synthetic material, or engineered mesh. The soft material feels like you're wearing a sock, and keeps your foot locked into place.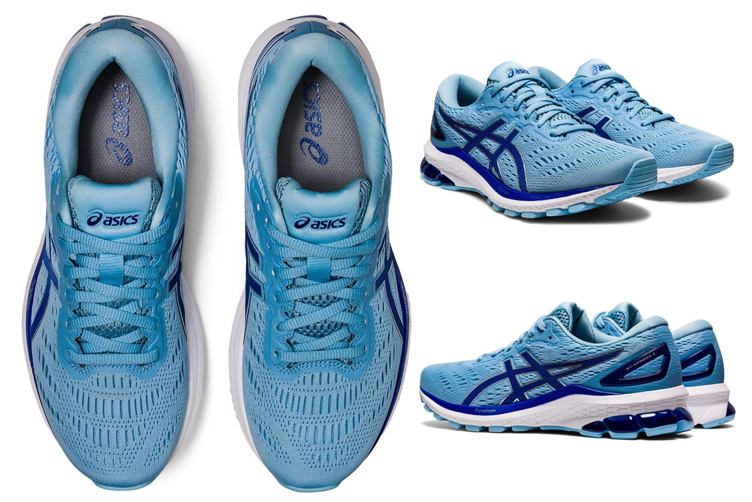 Most ASICS shoes feature their FluidFit technology, which allows for part of the upper to stretch and enhance responsiveness while increasing efficiency.
The material has enough stretch to allow for the natural movement of your foot, and the deep toe box has plenty of room for your toes to wiggle in. The perforations in the mesh allow for ample air circulation and prevent any hotspots in the shoes while you run.
Nike also uses engineered mesh for its uppers, but also include Nike Flyknit material, which uses different knit patterns. This provides targeted support to different parts of the upper.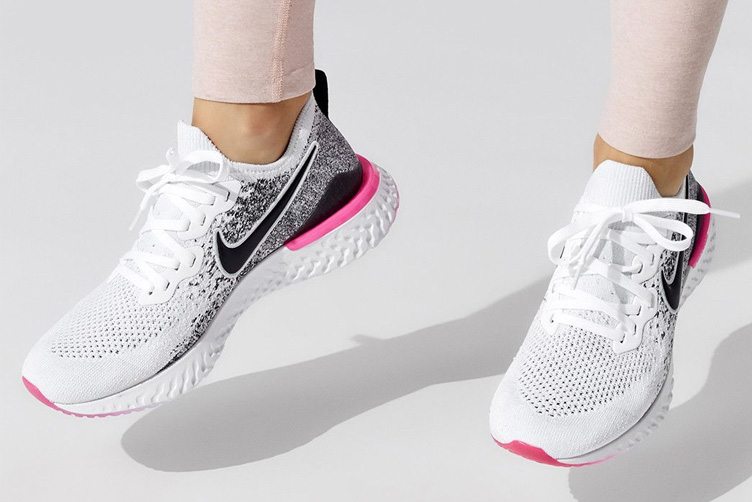 Nike shoes can also have Flywire technology, which is where they use high-strength threads on the midsole cage. As you tighten your shoelaces, you'll feel the shoe wrap around your midfoot and arch, providing support. However, bear in mind that Nike shoes do run on the narrow side.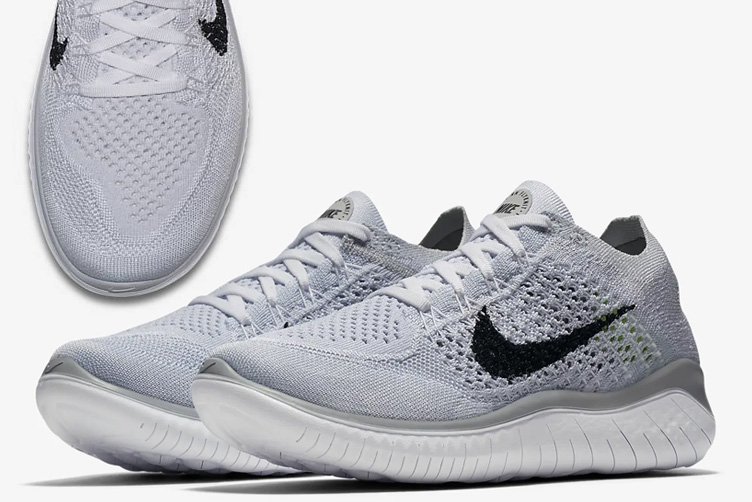 Nike uppers have more prominent perforations, which creates a high level of airflow into the shoe, keeping your feet cool and dry while you run.
MIDSOLE
ASICS is known for its innovation in gel technology, which is a feature in almost every one of their shoes (the GEL-NIMBUS AND GEL-KAYANO have it right in their name). Depending on the shoe, you can find pockets of gel in the forefoot and the heel that help absorb the shock and provide a smooth ride.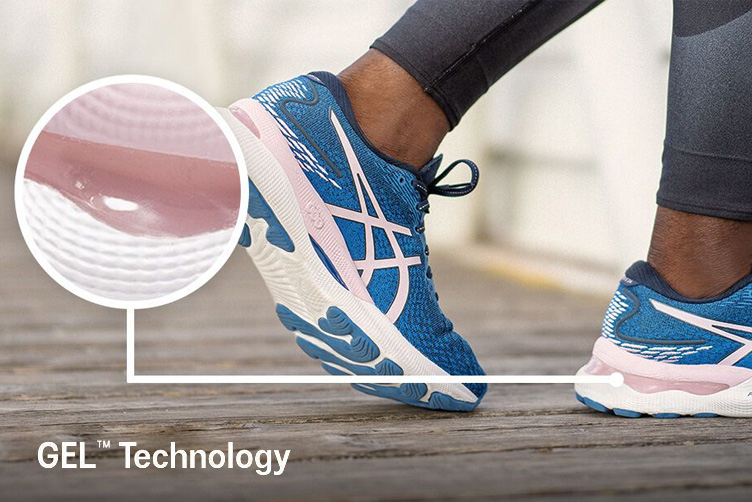 In addition to the gel, there's a lightweight foam layer called FlyteFoam, and in some shoes, FlyteFoam Propel, which has a specially formulated elastomer. This helps to increase the energy return when running.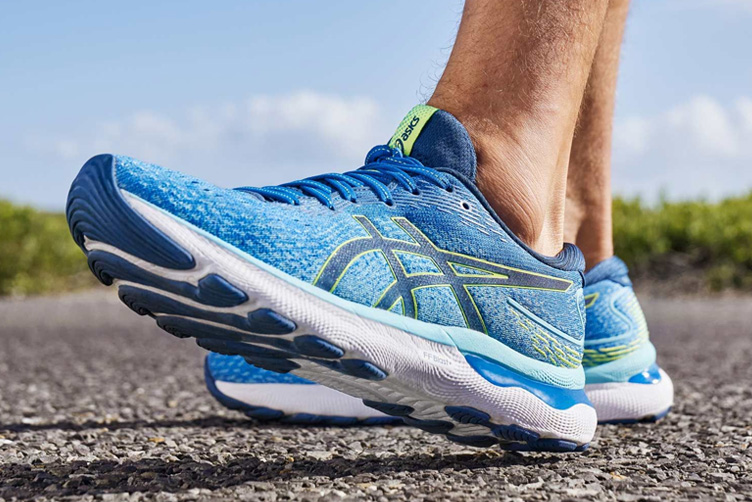 Just when you thought that the foam couldn't get better, ASICS designed an even lighter version called FlyteFoam Lyte.
ASICS has also introduced the Impact Guidance System, which is a combination of specially-designed plates in the midsole. Their Trusstic technology reinforces the midsole, providing stability and preventing the shoe from twisting.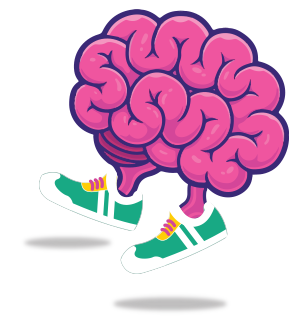 Run Smart
Tehran Club group and online classes
More Info
RUNNING ON AIR
Where ASICS shoes use Gel, Nike shoes use Air. This has been Nike's signature cushioning design for decades, and they continue to innovate with and around it. Feedback from their sponsored athletes led to the development of Nike React foam, which they're currently using in running shoes to reduce injury.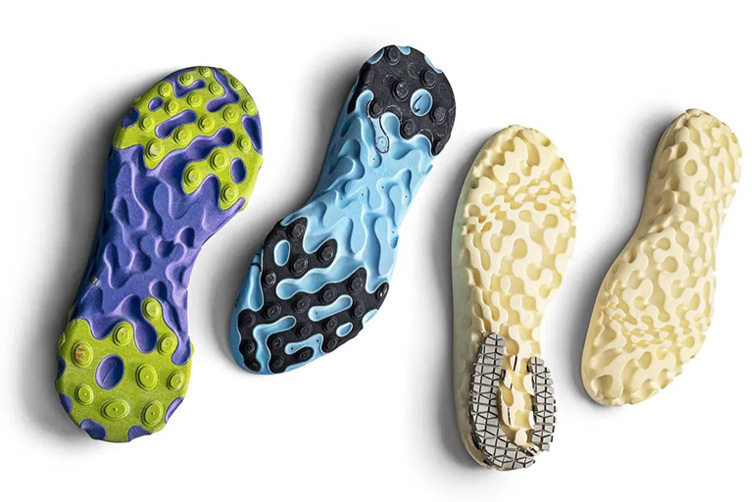 In combination with Nike React technology, you'll find ZoomX technology, which is lightweight and more responsive foam. Zoom pods are placed in the heel or forefoot of shoes to provide a soft, comfortable ride. These Zoom pods also help to absorb the impact of footstrikes.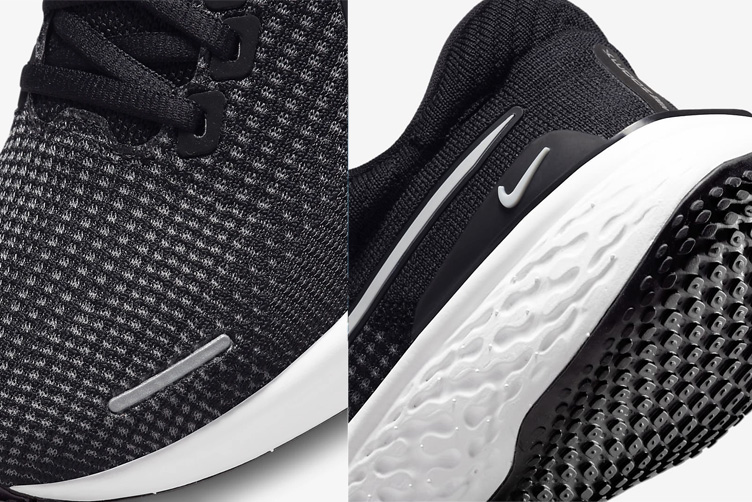 The big innovation, though, is the carbon fiber plate in embedded in midsoles since the introduction of the Vaporfly 4%. This technology is divisive – to some, it is the next big evolution of running shoes, while to others it constitutes too much of a mechanical advantage. The plate improves energy return and can greatly improve running efficiency
although research suggests that the benefits are only really seen in the fastest of runners. Other shoe brands – ASICS included – have scrambled to introduce their own carbon shoes.
OUTSOLE
When you look at the outsole of ASICS shoes, the first thing you'll notice is the deep groove that runs from the toe to the heel. This helps to provide a smooth heel-to-toe transition, and stability.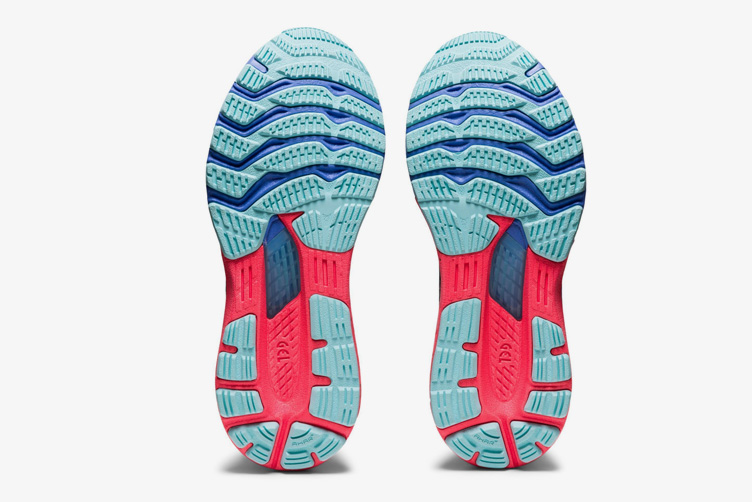 The outsole features either AHAR or AHARPLUS materials. The outsole is made from high-abrasion rubber that has flex grooves in strategic areas of the shoes, which help with flexibility. Some shoes, like the ASICS Tartheredge, have a Dual-Stencil Process from the forefoot to the midfoot. This helps provide better grip on smooth and wet surfaces. The outsole also absorbs shock and provides protection from footstrike impact.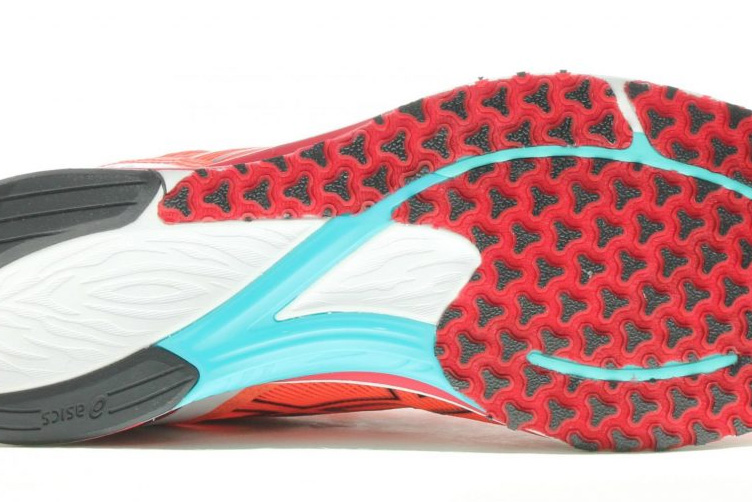 Most Nike shoes have a carbon rubber outsole that is also separated by grooves. There are flex grooves in the forefoot that help to imitate the natural movement of the foot.
Some Nike shoes have a soft blown rubber in the midfoot and forefoot to help reduce the impact of footstrike. The outsole is textured and this helps to provide better traction on different surfaces, allowing you to run with confidence from pavement to tar.
DURABILITY
It's hard to give a definitive answer when it comes to the durability of the shoe with each brand. In general, both ASICS and Nike make quality, durable running shoes. But there are a number of external factors you have to bear in mind that can affect the durability of the shoe, like:
The type of running you're doing
Environmental conditions, such as weather and how often they get wet
The distance that you run on a given day
How often you run
The terrain that you're running on
Wearing your running shoes for everyday use
If you're only going to be running in them and not using them as a cross trainer, you'll most likely get 300-500 miles out of them.
This will also depend on how often you run and how long you run for. If you run in conditions that are often wet, this could affect the lifespan of your shoes, especially if they're not dried properly afterward. This could cause the foam or shoe to lose its shape and support.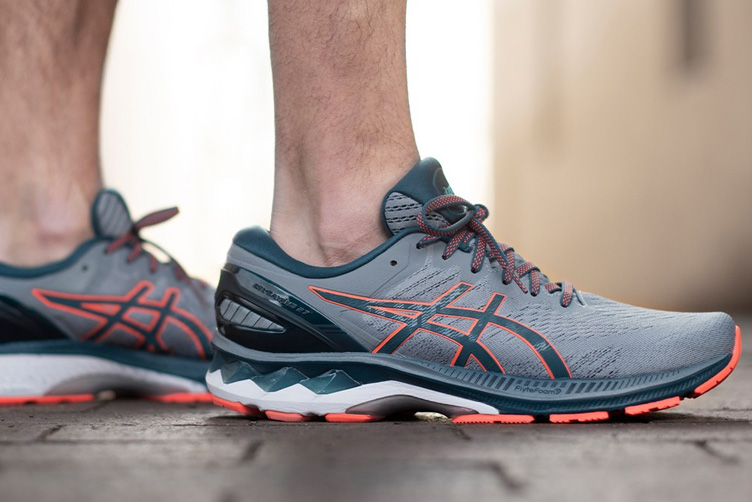 Some people are "heavy" on their shoes, and this can also cause premature wear and tear. You also have to bear in mind that every brand that designs shoes uses different materials, with some materials being more durable than others. Even within a brand, materials can vary. As fast as the Vaporfly shoes may be, they are notoriously fragile, with some runners claiming the foam starts to go after as little as 150-200 miles. Maybe they're best saved for race day.
As technology evolves, companies are improving the quality and durability of their shoes. Both ASICS and Nike design high-quality shoes, but you need to find a pair that's suitable for the type of running you want to do. This plays a big part in how long they last.
CUSHIONING
When you slip your foot into an ASICS shoe, you'll feel the plush, pillowy cushioning that seems to conform to your foot.
Nike may be a narrow fit, but the shoes also provide a soft, comfortable, and smooth ride.
Both brands have shoes that provide responsive cushioning that absorbs the shock of the footstrike.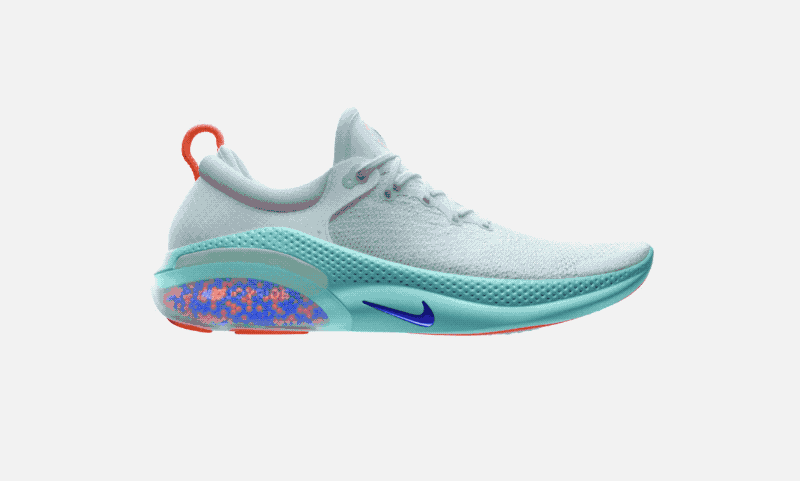 At the end of it all, it will come down to what you're personally comfortable with.The cushions inside the shoes depend on your needs and the type of arches of your feet.
OVERALL FIT AND COMFORT
ASICS shoes may look like they're narrow in the toe-box until you slip your feet into them.
This is when you'll find out that the asymmetrical laces hide a spacious toe-box. The gel cushioning is designed to keep you comfortable and provide support even on those long runs. A snug midfoot keeps the shoes responsive, though. And ASICS prides themselves on their heel lock, making sure your foot stays firmly in place throughout your gait cycle.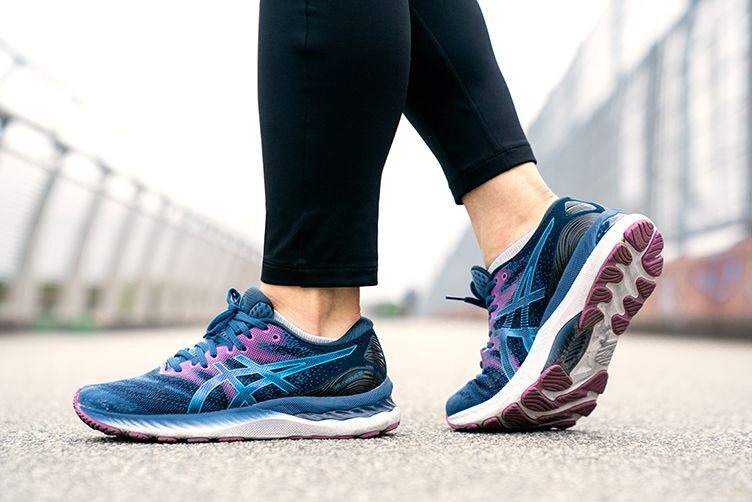 Nike shoes are also designed to be narrow and snug. The upper's fit is like a hug for your foot. You'll feel the responsiveness of the shoe, especially if it features Dynamic Fit technology. Nike's React and ZoomX technologies help to reduce injury, while providing a comfortable ride.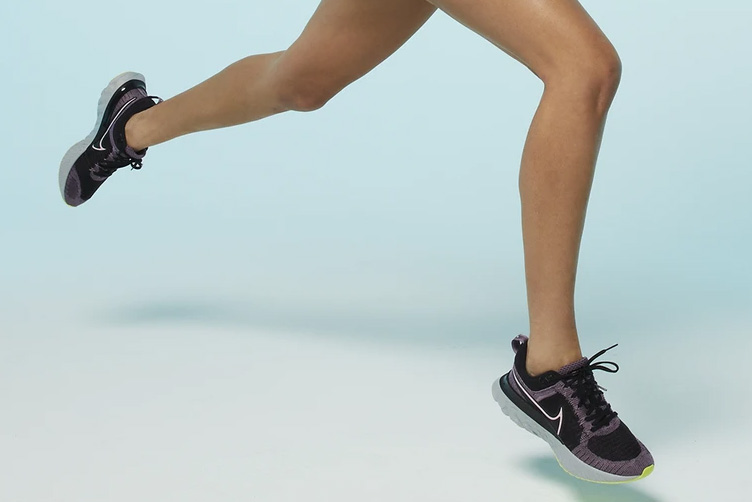 Both brands use technology to put the runners' needs first. But when you're looking at which shoe to get, aside from personal preference, you need to consider the type of support you're looking for in a running shoe.
PRICE
Both brands have their range of shoes that are moderately priced to very expensive. But for the most part, cost for both brands is inline with the industry average for running shoes.
You can find department-store-level shoes from both brands in the $60 range that are great for new runners. For more serious runners, both brands offer a variety of shoes in the $100-$160 range, which is fairly typical. The carbon plate shoes are where things get really spendy. Expect to spend $250 and up for the newest technology.
SUMMARY
Both ASICS and Nike have brought out running shoes that have become classics with runners. Whether you are reunning in the 38th iteration of Nike's Pegasus, or the 23rd version of the Gel-Nimbus, ASICS and Nike balance tried-and-true classics with cutting-edge innovation. When you decide what running shoe you want to get, the decision will be based on your personal preference and needs. If you're a runner who has a wide foot, then you would benefit from a more spacious toe box of the ASICS. If you're looking for a shoe that will increase your speed, then you may want to consider the Nike VaporFly. Just remember that the Nike shoe sizes differ and they do tend to run on the narrow side.
Both brands provide high-quality, supportive, and durable shoes, and they both have many models that should meet your needs.